Heading south!
Crete is full of hidden treasures!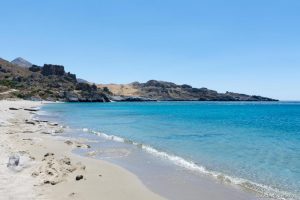 For lovers of nature, imposing mountains and endless blue skies, head for the south coast and the Libyan Sea!
The south of the province of Rethymnon is the perfect place for those who like to enjoy the peace and quiet of a pretty cove, crossing majestic landscapes on the way.
There's no shortage of possibilities!
The imposing Kourtaliotiko gorge, where you can feel the power of the earth, Preveli Beach and its exotic palm grove dominated by an ancient monastery, or the village of Plakias?
Crète : Prenez le temps de vous perdre et vous découvrirez toutes ses merveilles.