Crete, Greece: A Heaven for Adventure Seekers and Relaxation Enthusiasts
Crete, the largest of the Greek Islands, is a destination that offers something for everyone. With its stunning landscapes, rich history, and vibrant culture, it's no wonder that so many people choose to visit this amazing place every year. And with a car rental, you can experience all that Crete has to offer in the comfort and convenience of your own vehicle.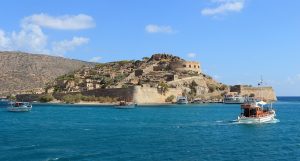 When it comes to car rental in Crete, there are a variety of options available to meet your specific needs. From small economy cars to spacious SUVs, there's a vehicle to suit every budget and itinerary. The process of renting a car is simple and straightforward, with many of the top rental companies located right at the airport. And once you have your car, you're free to explore the island at your own pace.You can also book your rental in advance through an online booking site to ensure availability.

One of the best things about exploring Crete by car is the freedom it gives you. Whether you're looking to relax on the beach, hike through the mountains, or explore the ancient ruins, a rental car allows you to take the road less traveled and create your own unique itinerary. And with so many beautiful and varied landscapes to discover, you'll never run out of things to see and do.
One of the must-visit destinations in Crete is the Samaria Gorge, which is considered one of the most beautiful and challenging hikes in Europe. With its narrow path, steep cliffs, and breathtaking views, it's an experience that you won't soon forget. And with a car, you can get to the trailhead quickly and easily, without the hassle of public transportation.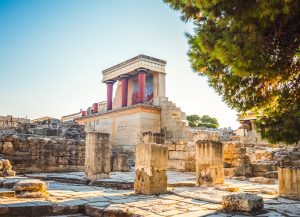 Another popular destination in Crete is the Minoan Palace of Knossos, the site of the ancient Minoan civilization. With its sprawling ruins, intricate frescoes, and mysterious history, it's a fascinating place to visit and explore. And with your own car, you can spend as much time as you like here, without worrying about catching a bus back to your hotel.
For those who prefer a more relaxed pace, Crete is home to some of the most stunning beaches in Greece. From the secluded coves of Elafonisi to the bustling resorts of Malia, there's a beach to suit every taste and budget. And with a car, you can easily explore multiple beaches in a single day, finding your own slice of paradise.
In conclusion, a car rental in Crete, Greece is an excellent way to experience all that this amazing destination has to offer. From its rugged landscapes and rich history to its stunning beaches and vibrant culture, there's something for everyone in Crete. So, if you're planning a trip to this incredible place, be sure to consider renting a car and exploring the island at your own pace.
You can learn more here.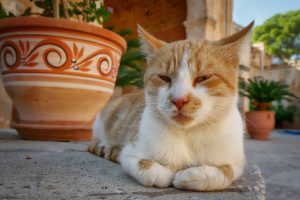 Thank you for reading 🙂